User guide - under construction
How to use - under construction
Hours
Hours

| | Mon.-Fri. | Saturdays, Sundays, National holidays |
| --- | --- | --- |
| General | 9:00-20:00 | closed |
| Vacation | 9:00-17:00 | Closed |

Year-end ~ New Year (Dec. 28-Jan. 4) will be closed.
Other schedule will be announced on the notice board and homepage.
How to enter
Put your magnetic ID card through the scanner to open the door in the entrance.
If you don't have your ID card, use the interphone to contact the staff.
An electronic security device is in place. If you have an implanted pacemaker, call the staff by interphone.
Member card
To use the library, you need your magnetic ID card shown below. If you don't have such a card, apply at the Service Desk to be issued one.
| Users | Magnetic Card | Issue Section |
| --- | --- | --- |
| Staff | ID card | General affirs section |
| Students | Student card | Instruction section |
| Others(*) | Library User Card | Agricultural Library |
Researchers, Research Students, Auditors, and so on.
To use library materials
Floor map
1st floor overall view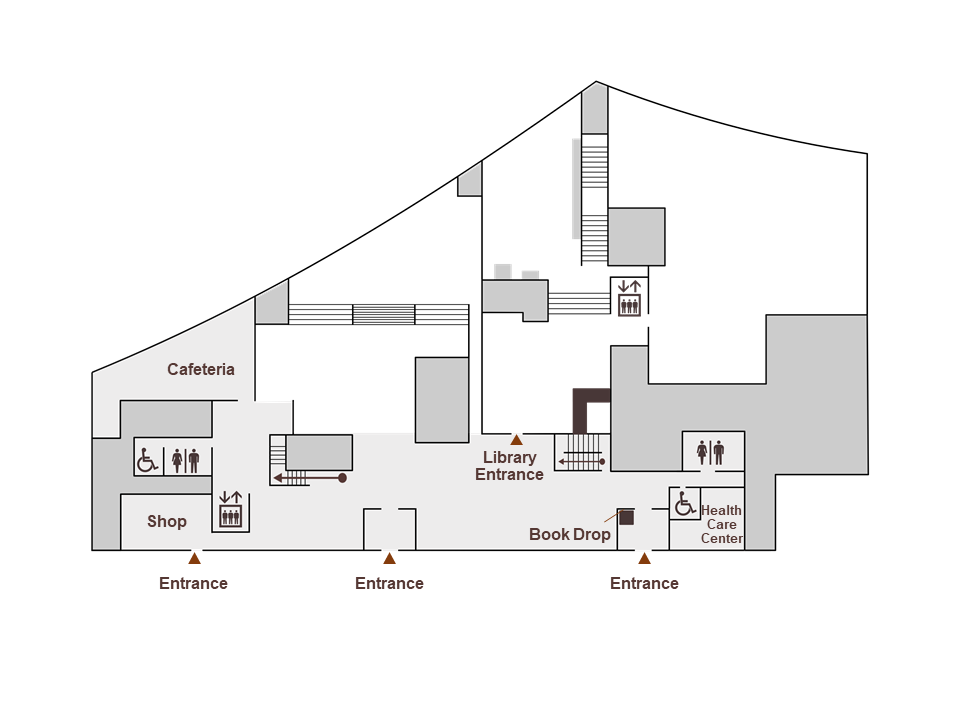 Agricultural Library

Book drop is located in an out-building.

Cafeteria

Shop

Health care center
1st floor library area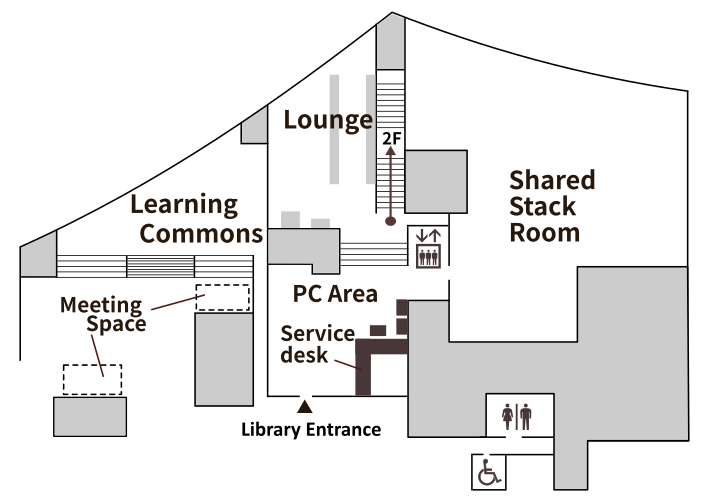 Service desk

PC area

Stack room

Materials from on-campus libraries are stored.

Lounge

Learning commons

Area for active learning.
2nd floor library area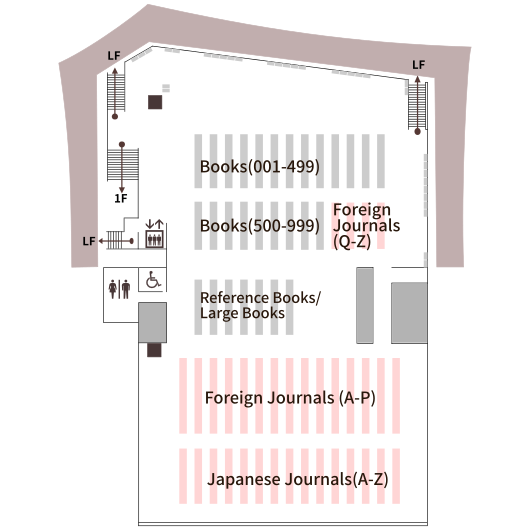 Strudy seats(LF)

Reading room

Books

Journals