About us
Access
Location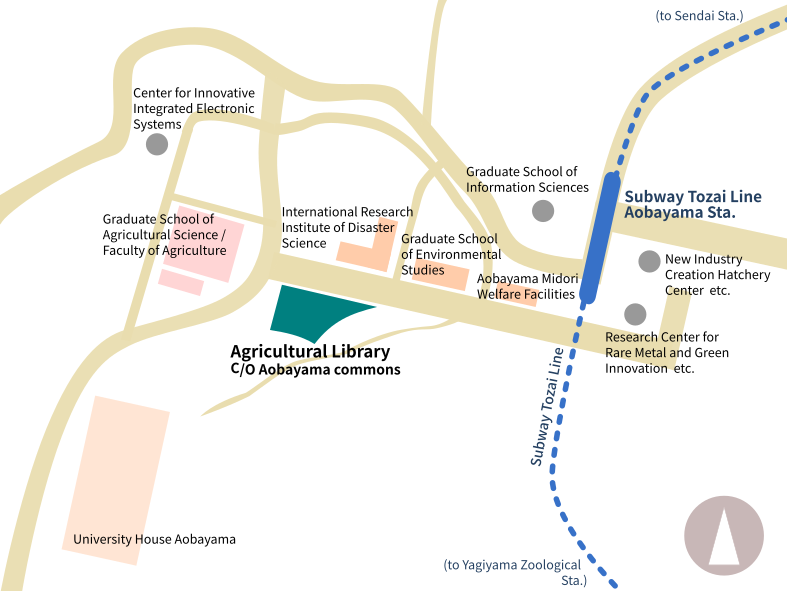 C/O Aobayama commons
468-1 Aoba, Aramaki, Aoba-ku, Sendai, Miyagi 980-8572
By subway

Get on the subway Tozai Line bound for Yagiyama Zoological Park at Sendai Subway Station and get off at "Aobayama" station. 5 minutes' walk from the exit 'South 1'.
Tohoku University Campuses Map
Map
General informations - under construction
History - under construction
Publications
User Guide
Ag-lib
Ag-lib is newspaper published by agricultural library from 2002 to 2010.