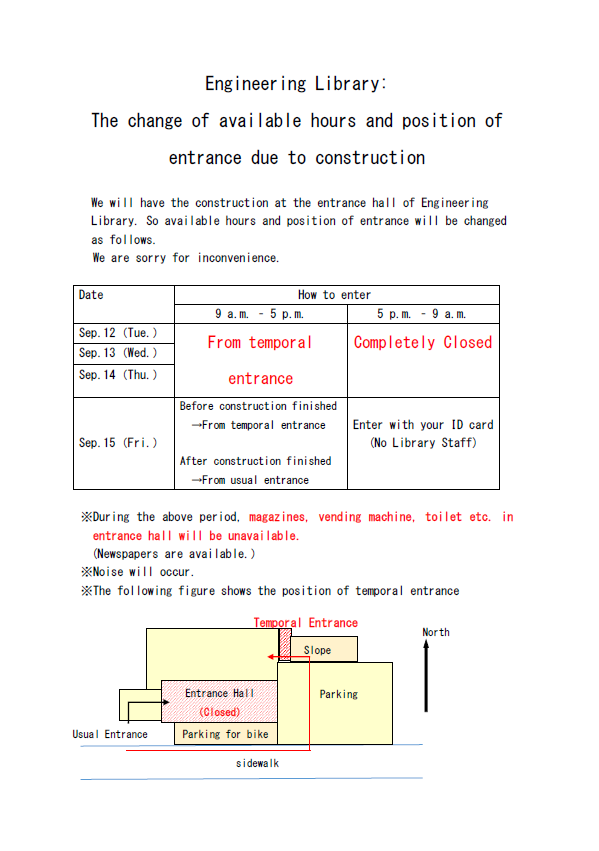 We will have the construction at the entrance hall of Engineering Library. So available hours and position of entrance will be changed as follows.
We are sorry for inconvenience.
Enter from temporal entrance : Sep.12 (Tue)- Sep.15 (Fri) ; From 9:00 am to 5:00 pm
Please refer to
the poster
for more information.
(Click the image to view in PDF format)