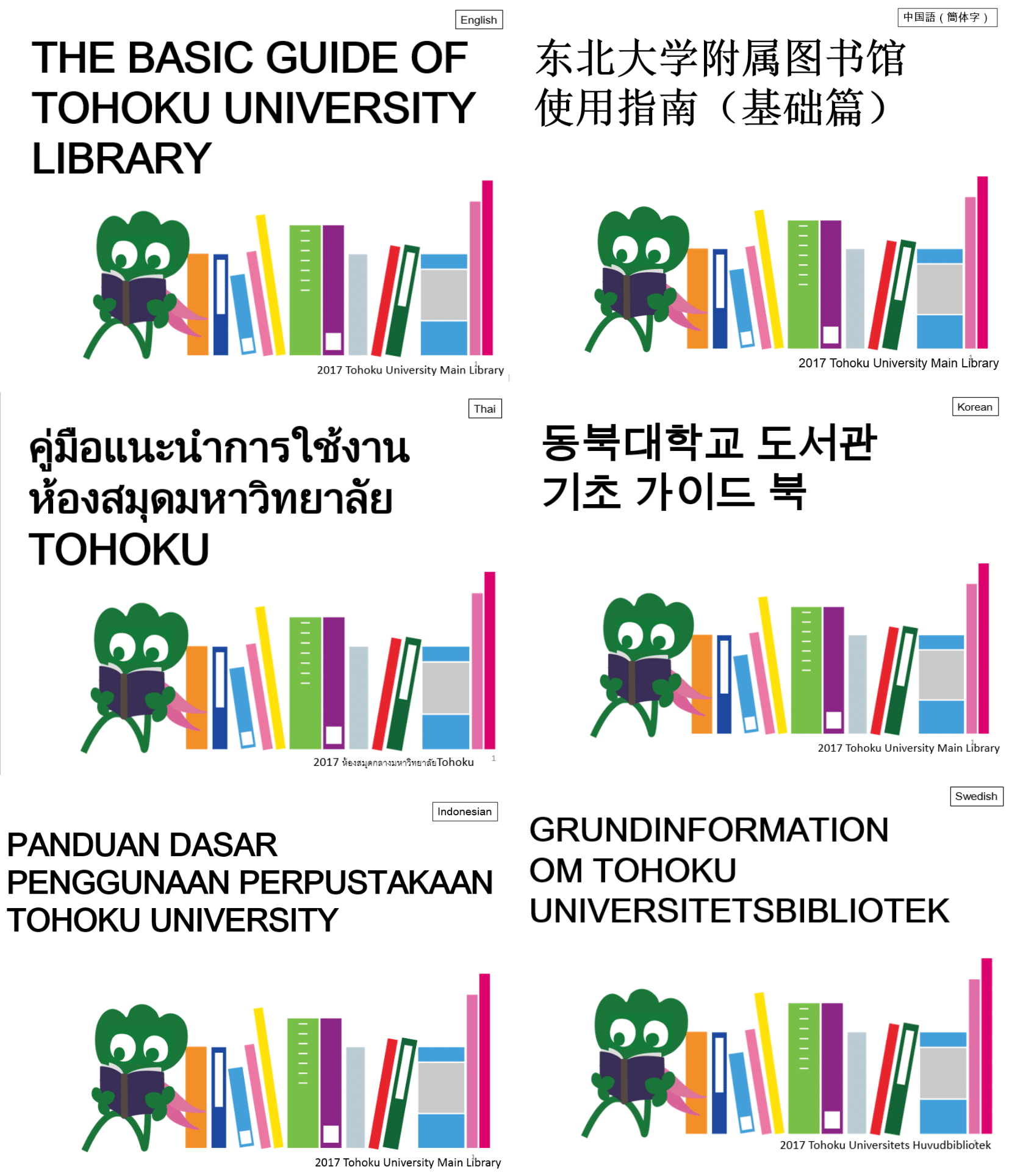 The Basic Guide of Tohoku University Library in multiple languages has published.
With this book, you can learn basics of the library and also a fundamental skill for academic study - how to find resources by online search.
More than 20 languages are available in online or printed PDF. For English, Chinese (simplified), Korean and Indonesian, there are also booklets.
You can get a PDF file through this website and a printed material at the library.
Download:
THE BASIC GUIDE OF TOHOKU UNIVERSITY LIBRARY in Multiple Languages

Contact:
International Students Concierge :