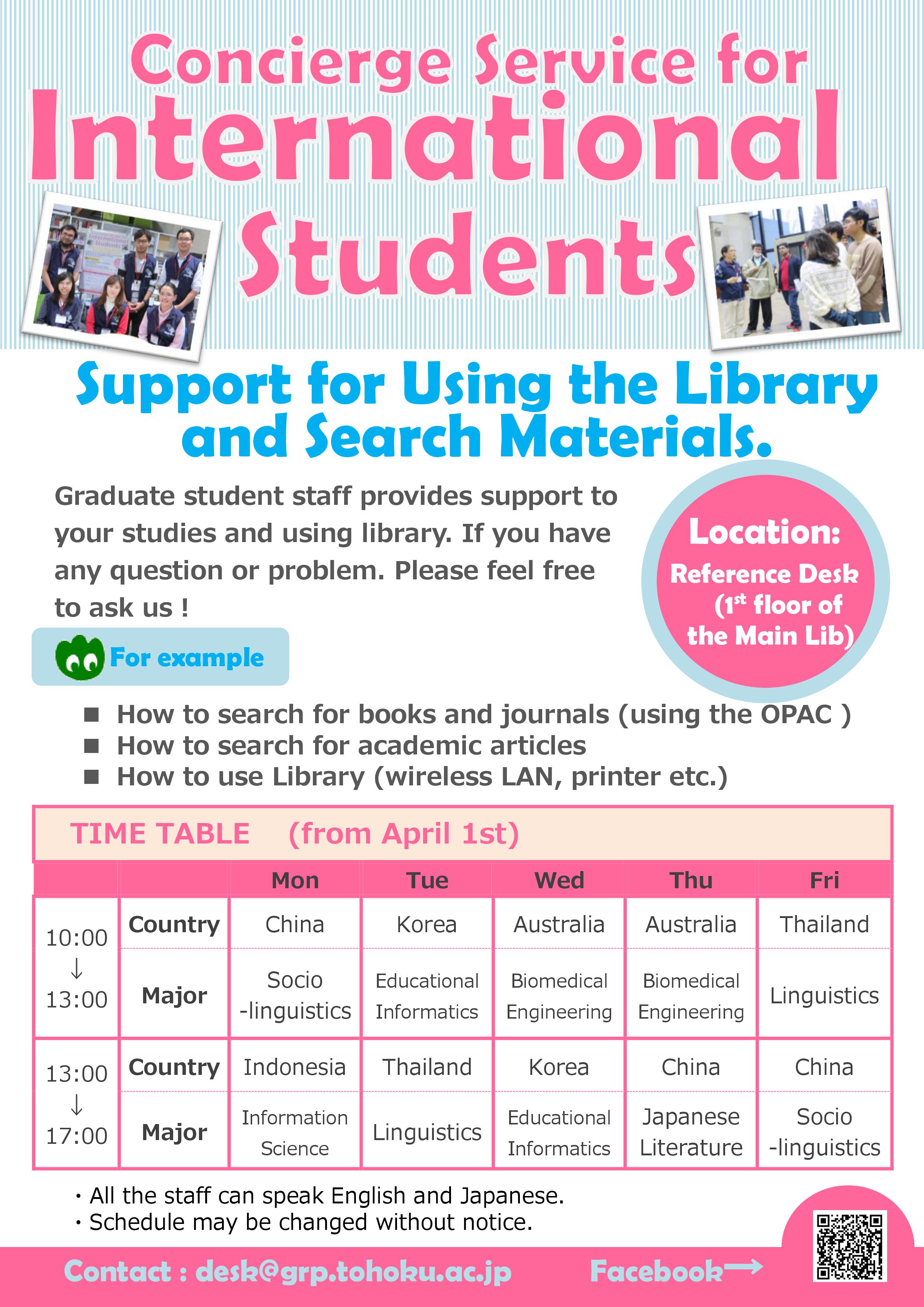 The library use and study consulting service for international students (International Student Concierge) has started on April 1 (Friday). The service is open at the Reference desk of the Main Library. Feel free to ask the staff about the use of the library and your study.
Hours:

Weekdays, 10:00-17:00
*We provide the service in the morning (10:00-13:00) only in April.

Languages:

Japanese, English, Chinese, Korean, Indonesian and Thai
*change depending on the day of the week.
Contact:
International Students Concierge :