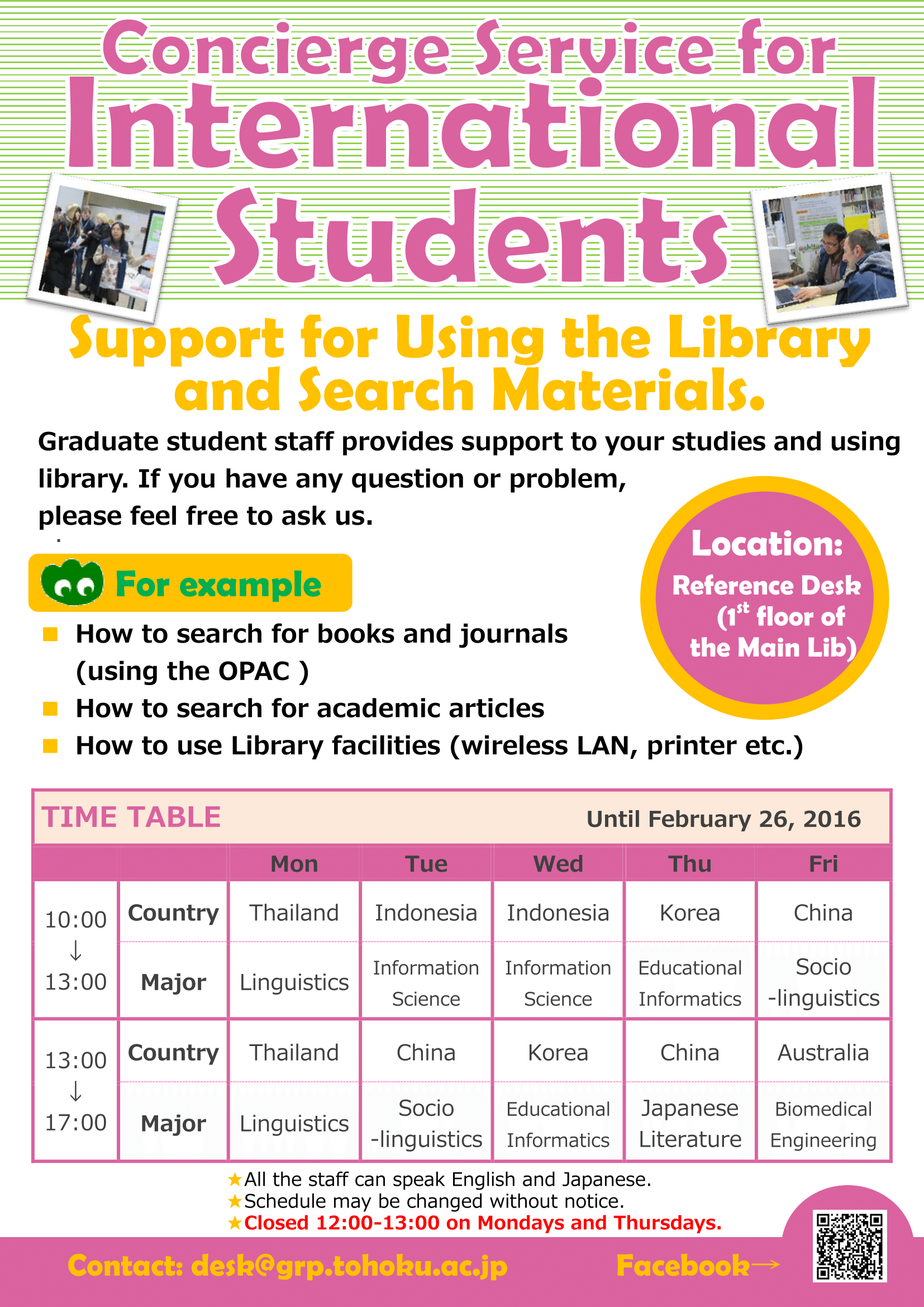 The library use and study consulting service for international students has started on October 1st (Thursday). Reception for the consulting about the library and study is open at the Reference desk of the Main Library Building 1.
Time :

Weekdays, 10:00-17:00
(Closed 12:00-13:00 on Mondays and Thursdays)
*We will provide the service in the morning (10:00-13:00)on a trial basis.

Languages:

Japanese, English, Chinese, Korean, Indonesian and Thai
*change depending on the day of the week.
Contact:
International Students Concierge :